Achievements
PEDS Chairman Donald F. LoFaso Jr. and President Marcella LoFaso present a check to Alejandro Flores MD and Samuel Nurko MD of Boston Children's Hospital in December 2016.
This financial support will provide an annual lecture series on Motility Disorders in memory of Josephine J. Sturniolo.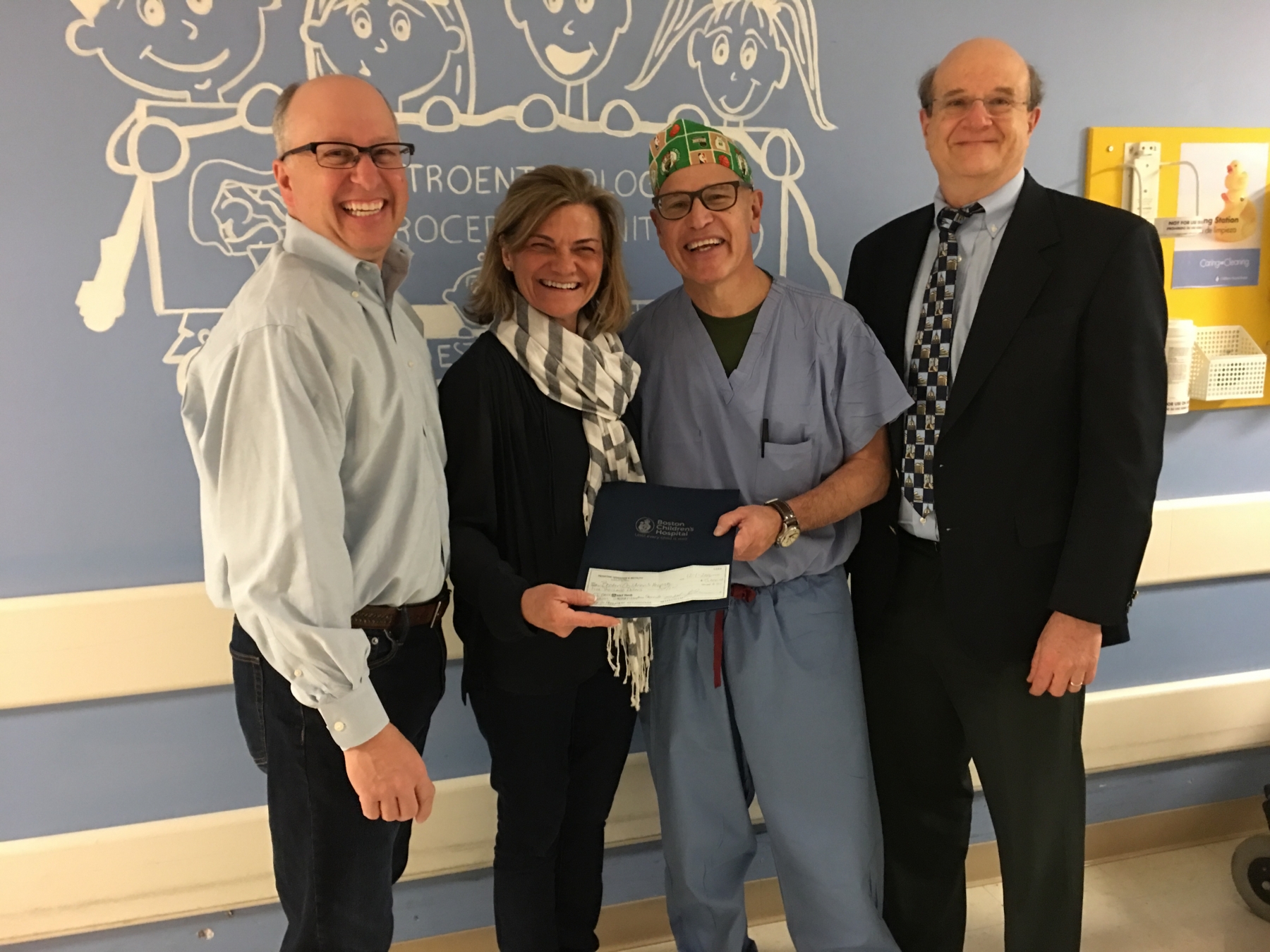 PEDS Donation to TUFTS Medical Center 2011...