Achievements
A check for $9,000 being donated to PEDS from The DAVID Team at the 18th Annual Golf Tournament. Funds were raised from a Meat Raffle that was held at The Angry Buffalo At The Rose Garden. From left to right. PEDS Chairman Donald F. LoFaso Jr, Dana David, Breanna Erck and Joseph David.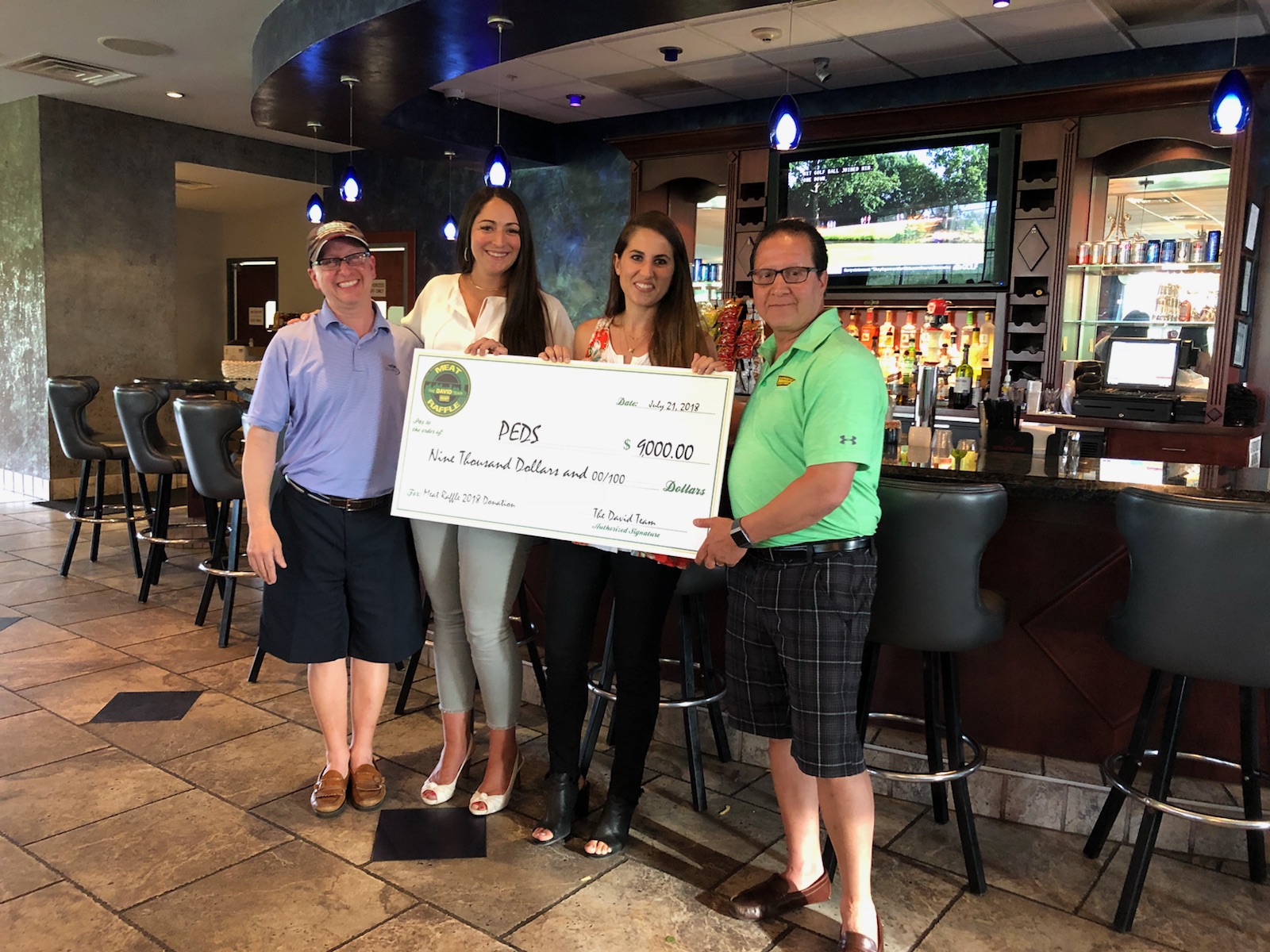 PEDS Chairman Donald F. LoFaso Jr. and President Marcella LoFaso present a check to Alejandro Flores MD and Samuel Nurko MD of Boston Children's Hospital in December 2016.
This financial support will provide an annual lecture series on Motility Disorders in memory of Josephine J. Sturniolo.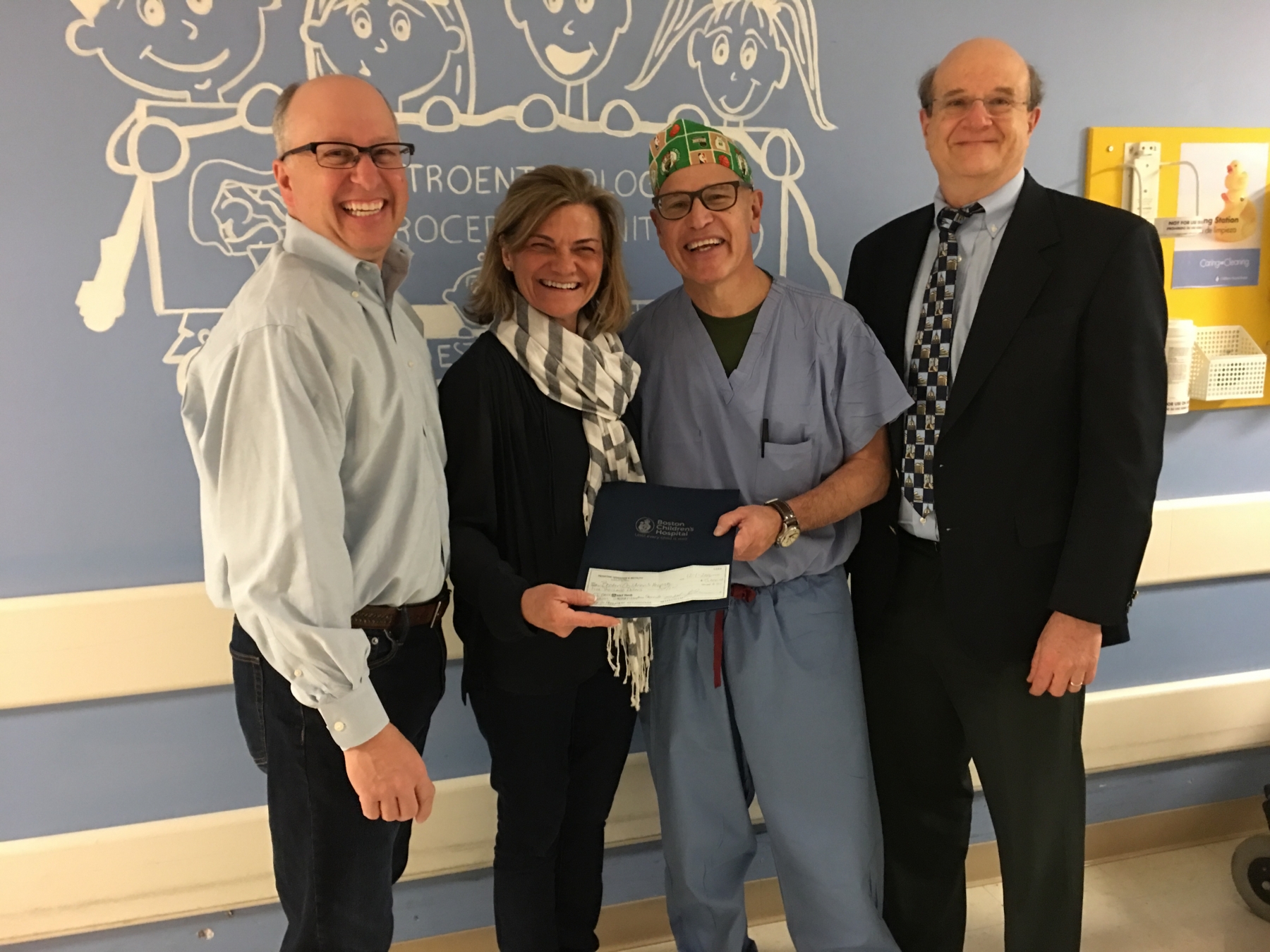 PEDS Donation to TUFTS Medical Center 2011...